A Farmhouse Haunting: Inspiration
In the anthology Crossroads in the Dark: Urban Legends, you'll find my short story A Farmhouse Haunting. In this story, you'll follow Corbin Corrales, military police officer coming back from service abroad, and him finding something incredibly nightmarish had happened after he deployed – his pregnant wife had died alone. This has him completely broken until he discovers she still lingers as well as his born child. Keeping her secret, her death takes him into morality-bending realms that break him.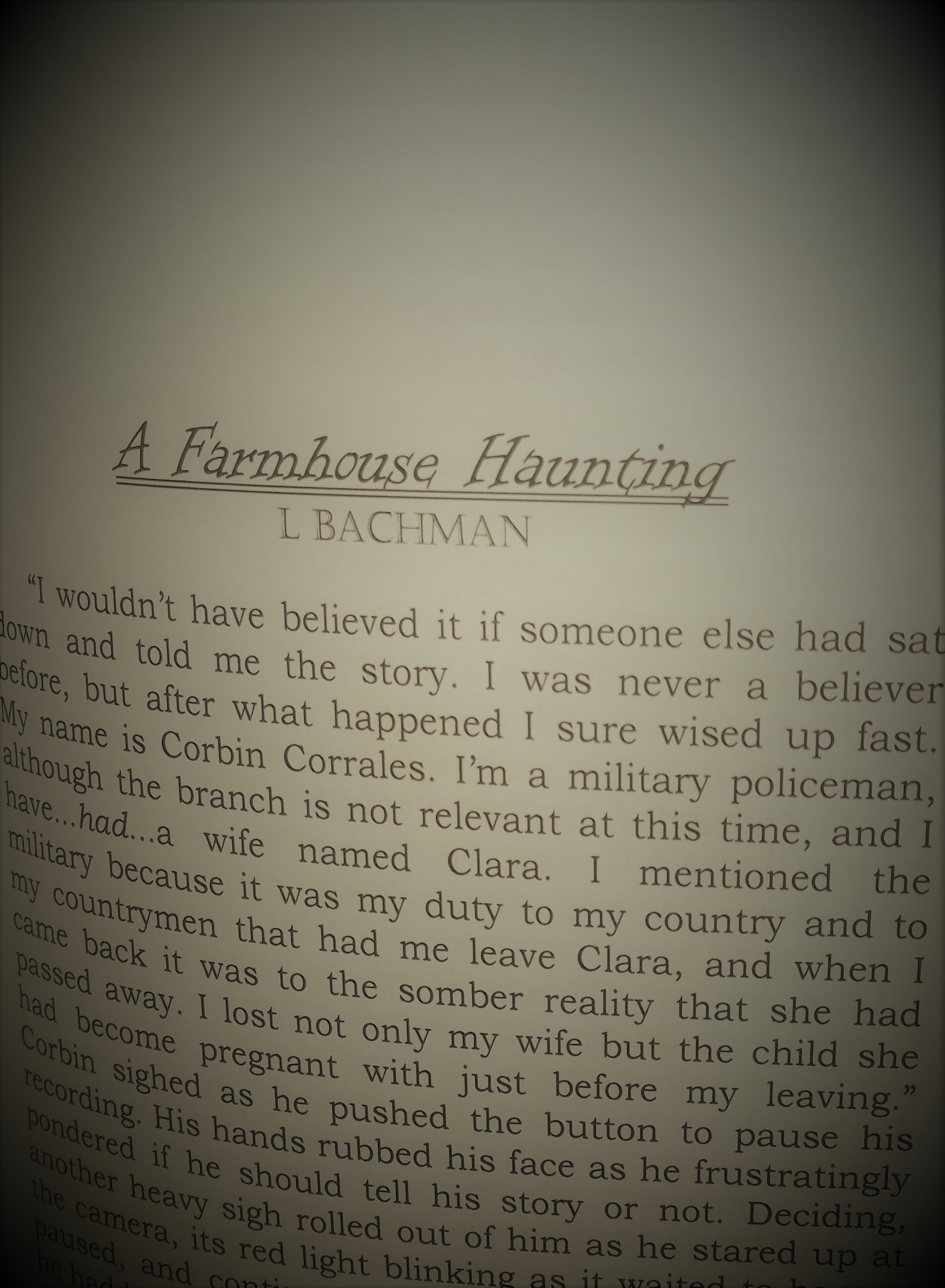 This story was inspired by a Japanese urban legend about a man killing neighbors to keep his wife's death from the world. If she was to find out she was dead she would vanish and in desperation, he does what he must to keep her around longer, but sadly…having her around becomes too much and he must bottle her up in a jar. He does this and tosses her into the water to rid himself of her lingering spirit.
Something about this legend really tugged at my heart. I was very inspired and the character Corbin stepped from the darkest corner of my imagination and spoke, "tell my story.' That's all it took for Corbin's sad story to come to life.
In my version, no spirit is bottled and is darker than the legend I had read -of course-. To find out what happens to Corbin, his wife Clara, and my twist on the legend you have to buy the book!