In honor of Women in Horror Month so much is going on! I just had to do a 15 for 15 to interview one woman in horror right now and I was lucky enough to snag the wonderful Lindsey Goddard!
Bachman: Tell us a bit about yourself, your work, what genre(s) you write in, and something you'd like to share about yourself that maybe isn't well known.
Goddard: I am 33, and I'm not getting any younger, so I'm trying to get my name out there. My fiction is dark and somewhat depraved, but with an emotional twist. I'm currently working on a novel that I hope will knock your socks off.
Bachman: Is being a writer a gift or a curse?
Goddard: Well, my life as a writer has been great, during the times when I was able to write. Other times, I don't get much writing done at all and beat myself up over it.So I'll answer with a direct quote from one of my all-time favorite movies, Forrest Gump: "Maybe both is happening at the same time."
Bachman: What's your writing process look like? What kind of research do you do, and how long do you spend researching before beginning a book?
Goddard: I tend to obsess over topics I find interesting, so research is an enjoyable part of writing for me. I can spend hours reading and watching about a topic, even for a three-thousand-word story. Days and days for the longer stuff.
Bachman: If you were deserted on an island, which three people would you want to have with you? Why? Criteria:One fictional character from your book, one fictional character from any other book, and one famous person that is not a family member or friend.
Goddard: Casey Wendell, the social worker from my novella Ashes of Another Life, because she is a strong woman Peter Pan, 'cause I would ask him to fly me away from the deserted island (is that cheating?)Jonny Craig, lead singer of the band Slaves, because I'm currently obsessed with his vocals and would make him sing to me.
Bachman: What about the genre(s) you write in attracted you to them?
Goddard: I've always loved horror. I'm not sure why. Some people just do. We're a misunderstood group of people. You'd think the obsession with darkness, with blood and would indicate somebody is a psychopath, but I find the opposite is true. Horror fans tend to be fun, laid-back and open-minded. Maybe it's an effective form of therapy to read, watch, and write horror.
Bachman: What's your latest release about?
Goddard: When Tara Jane Brewer leaves her polygamous community behind after her family dies in a tragic house fire, she is plagued by ghastly images of death. Hunted by a member of the church who plans to bring her home to Sweet Springs at any cost, Tara Jane must fight to keep her freedom. But everywhere she goes, she sees the charred faces of her burned family, watching her, following her, all thirty-four of them, waiting for her to come home and resume her place in the family. From Ashes of Another Life.
Bachman: Do consider yourself to be a successful writer? If so, why? If not, what would make you successful?
Goddard: Honestly, no, I don't feel successful yet. I know the more humble or likable answer would be to say, "Yes, I feel successful because people are reading my work." But I don't feel that way. I haven't produced enough work, haven't reached enough goals. Maybe the upcoming release of my new collection, Secrets of the Slain, will bring some new fans my way.
Bachman: A brilliant idea hits you, what do you do first?
Goddard: Text it to myself! I have a song I sing for my muse: "I don't want anybody else. When I think about you, I text myself."
Bachman: What one thing would you give up to become a better writer?
Goddard: Sleep. I wish I could stay up all night like I used to when I was younger. These days, even coffee won't keep me up after 11. I would trade sleep to become a better writer, if I could control the Zzzzz's when they hit me!
Bachman: Do you believe in writer's block?
Goddard: I believe that some writers believe in writer's block, which is a good way to get it. Therefore, I try not to believe in it. Take that, writer's block!
Bachman: Do you read your book reviews? How do you deal with bad or good ones?
Goddard: I'm still waiting for a really, really bad one. I know it will come. I'm almost eager to get it over with. So far, there have been reviews from readers who weren't thrilled or didn't fully connect, but nothing too terrible. *knock on wood* *gulp* The good ones… they always make me smile.
Bachman: How did publishing your first book change your process of writing?
Goddard: I saw how the editing process can rip things to shreds and form an entirely new, polished product, so I try not to dwell on the small stuff.
Bachman: Does a big ego help or hurt writers?
Goddard: Well, it can surely be said that some of the biggest jerks in the world are the most successful, but personally, that depends on how you measure success. If nobody really likes you as a person, how successful are you as a human being? Big egos kill personal relationships, no matter if the book sales are rolling in. Best to avoid that.
Bachman: What is the most unethical practice in the publishing industry?
Goddard: Publishers asking authors to pay for a book deal. That is not a book deal. Don't ever do that.
Bachman: Does your family support your career as a writer?
Goddard: Yes. Quite supportive.
Bachman: How do you balance making demands on the reader with taking care of the reader?
Goddard: As a person reads my work, I like to make them think and figure things out along the way, but I promise, I'll always explain what's happening in the end. None of these "and then they woke up and none of it mattered" endings. Read my fiction, and I'll reward you, I promise.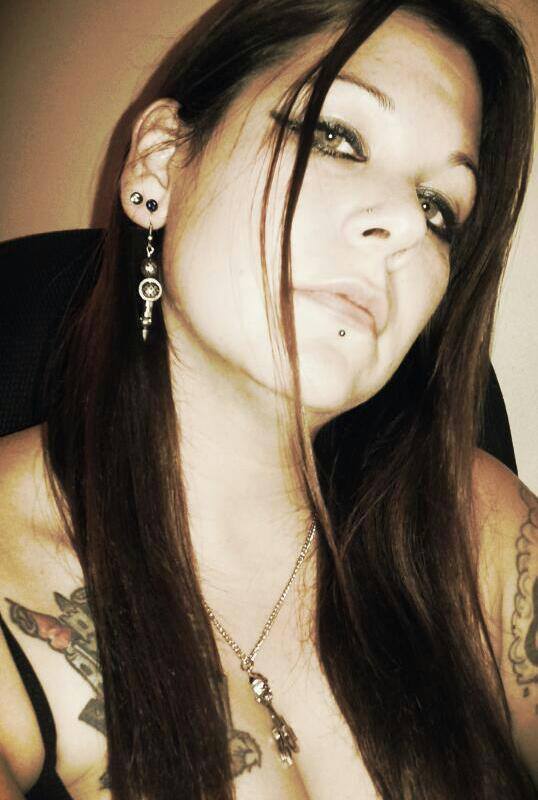 ---
Some links in the above interview may no longer work properly. Images may have become broken over the years as well for some interviews and older content. This is an older interview being re-posted.